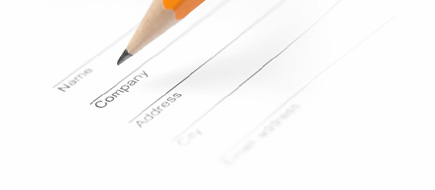 Registration & Listing
Many companies must be registered with FDA before they sell their products in the U.S. Some products must also be "listed" with FDA before they are sold in the U.S. It used to be simple to register your facility and list your products, amounting to filling out some simple forms. Now you have to use an electronic registration and listing system that requires you to become validated as a user and to learn special software, nomenclature, and rules in order to submit data electronically directly to FDA.
Low-Cost Food Facility Registration
Registration and Listing Services Fee Schedule
Many companies that have been registered with FDA in the past find they cannot navigate the new FDA registration and listing processes. FDAImports.com, LLC performs these services regularly for its foreign and domestic drug manufacturers and distributors and medical device manufacturers, distributors, importers and foreign exporters. In addition, FDAImports.com, LLC performs registration services for food establishments. FDAImports.com, LLC acts as U.S. Agent for many foreign food, drug and medical device manufacturers as it relates to the foreign facility registrations. Please note this is not the same as an FSVP agent, who has substantially different duties.
FDAImports.com assists companies with every aspect of facility registration and product listing. We currently offer low-cost food facility registration in our new FDAImports.com Apps Center. For more information about our other registration and listing services, contact us now.
Need Help?
At FDAImports.com, LLC we make certain our importing clients understand the importation process and assist our clients in identifying appropriate actions and responses should Customs demand redelivery of a conditionally released product, or should that agency issue a demand for payment of liquidated damages pursuant to the importation bond. It is important for your company to know and follow the laws, regulations, and procedures when importing products into the United States. Get Started.