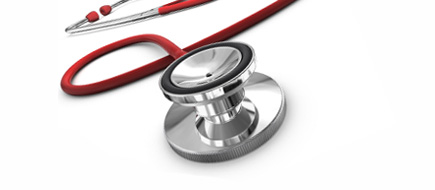 Medical Devices
FDA Medical Device Regulation in the U.S.
Medical devices must meet all FDA regulations prior to being imported into the United States. One of the first things foreign medical device manufacturers must be aware of is that FDA does not recognize regulatory approvals from foreign countries.
Under the Food Drug and Cosmetic Act (FDCA), "Medical Device" refers to instruments, machines, implants, in vitro reagents, and similar or related articles, including component parts or accessories which are 1) intended for use in the diagnosis of disease or other conditions, or in the cure, mitigation, treatment, or prevention of disease, in man or other animals; or 2) intended to affect the structure or any function of the body of man or other animals, and which does not achieve any of its primary intended purposes through chemical action within or on the body and is not dependent upon being metabolized for the achievement of any of its primary intended purposes.
Medical devices are classified into one of three classes based on the level of risk of harm to the patient or user. Identifying or obtaining the correct medical device classification is critical for all medical device manufacturers and distributors. Most Class 1 medical devices require only that the manufacturer register its establishment and list its devices with FDA. Most Class 2 medical devices (and a few Class 1 medical devices) submit a Premarket Notification (PMN) or FDA 510(k) before marketing the device. The 510(k) process involves submitting to FDA evidence that a subject device is substantially equivalent to a predicate device (a device that has been lawfully marketed in the U.S.). A few Class 3 medical devices are also subject only to the 510(k) review process. Most Class 3 medical devices, however, are subject to the Premarket Approval (PMA) process, which is substantially more complicated, costly, and comprehensive with regard to the evidence of safety and effectiveness FDA requires.
FDAImports.com, LLC represents many medical device manufacturers and distributors performing device classifications, regulatory reviews of changes or modifications to previously cleared medical devices, preparing, filing, and prosecuting 510(k) submissions FDA, and providing guidance and counsel in preparing for facility inspections and responding to Form 483s. Identifying the proper clearance or approval requirements is the first major step for any medical device manufacturer or distributor entering the U.S. market. FDAImports.com, LLC helps medical device companies from around the world find The Way Through what can be a very complicated FDA regulatory review process.
Medical devices must be properly labeled, manufactured according to specific standards, obtain all pre-clearances before being imported into the U.S., and must be manufactured in appropriate (registered) facilities. Foreign medical device manufacturers must register with FDA and appoint a U.S. Agent for FDA purposes. FDAImports.com, LLC acts as U.S. Agent for foreign medical device clients, ensuring that all required data is submitted to FDA prior to shipping devices to the U.S. and that all substantive clearance, labeling, and listing requirements are also met.
Initial importers of medical devices must also register their establishments with FDA. FDA expects U.S. importers to understand and ensure compliance with laws and regulations related to medical devices. FDAImports.com, LLC represents medical device importers, showing them The Way Through the FDA and Customs importation process for medical devices.
Need Help?
At FDAImports.com, LLC we make certain our importing clients understand the importation process and assist in identifying appropriate actions and responses should Customs demand redelivery of a conditionally released product, or issue a demand for payment of liquidated damages pursuant to the importation bond.Get Started.