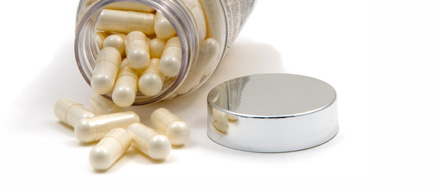 Drugs
Drugs (Over The Counter, Homeopathic, Approved, Prescription, Active Pharmaceutical Ingredients)
Get Started Today.
The Federal Food Drug and Cosmetic Act (FDCA) and FDA regulations define the term drug, in part, by reference to its intended use, as "articles intended for use in the diagnosis, cure, mitigation, treatment, or prevention of disease" and "articles (other than food) intended to affect the structure or any function of the body of man or other animals." Therefore, almost any ingested or topical or injectable product that, through its label or labeling (including internet websites, promotional pamphlets, and other marketing material), is claimed to be beneficial for such uses will be regulated by FDA as a drug.
There are many FDA requirements that apply to drugs that do not apply to foods, dietary supplements or cosmetics. However, the degree of FDA regulation depends upon the class of drug. For instance, over the counter (OTC) drugs must comply with certain FDA regulations (OTC monographs) with respect to their drug formulation and drug labeling. If an article complies with an OTC monograph, and the drug label is otherwise correct, no FDA approval is required. If an article complies with a monograph in the Homeopathic Pharmacopeia of the U.S. (HPUS) and other drug label requirements, then it also will not require an FDA approval, even if the resulting homeopathic drug is also a prescription drug.
All drugs are regulated by FDA and all drugs must be safe and effective for their intended uses. Most drugs are new drugs requiring compliance with an OTC monograph or being subject to a new drug application (NDA) or an abbreviated new drug application (ANDA – used for generic drugs) and FDA approved for their labeled (indicated) uses. Drugs must also be properly formulated, not adulterated, properly labeled, and marketed in such a manner that the articles do not fall outside of any FDA approval or an FDA regulation or OTC monograph.
All drugs must be manufactured, processed, packed, and labeled in facilities that are registered under FDA drug establishment registration regulations. Facilities that manufacture, process, pack, and label drugs must also submit drug listings to FDA for every drug they distribute in or introduce into the United States. This applies to domestic as well as foreign drug manufacturers, processors, packers, labelers. Foreign drug manufacturers must also appoint a U.S. Agent for FDA purposes when they register their facilities.
Some FDA regulated products meet the legal FDCA definitions of both cosmetics and drugs. This may happen when a product has two intended uses, such as creams with sun protection factor (SPF) or dandruff shampoo. Such products are subject to both FDA cosmetic regulations and FDA drug regulations. The legal difference between a cosmetic and a drug is determined by a product's intended use. Different laws and FDA regulations apply to each type of product.
FDA inspectors regularly stop and examine imported drug shipments. FDA compliance officers and FDA import entry reviewers check for valid FDA drug establishment registration and drug listing numbers and evaluate imported drug labels and drug marketing materials at all ports of entry. Imported drugs that are not in compliance with all FDA regulations or are from unregistered drug facilities will be subject to FDA import detention, FDA Import Alerts, and FDA import refusal of admission. These FDA import actions can cause long delivery delays for detained drug shipments and increase costs to the U.S. drug importer and the foreign drug manufacturer or shipper. Yet, most of the time these problems are avoidable, if drug companies look for the right regulatory help and guidance in advance.
FDAImports.com, LLC represents many domestic and foreign drug manufacturers, processors, packers, labelers, importers, and distributors. Our client base includes large and small branded drug and generic drug companies, finished drug and active pharmaceutical ingredient (API) companies, OTC, homeopathic, and FDA approved prescription drug companies, and companies involved in performing clinical trials in the United States and around the world.
FDAImports.com LLC specializes in helping foreign drug companies obtain and maintain clear drug supply chains from their foreign manufacturing and distribution sites to the U.S. market. Importing drugs into the United States brings unique challenges and FDAImports.com, LLC is uniquely suited to make The Way Through clear and efficient.
FDAImports.com, LLC works with many Customs brokers and international freight forwarders who specialize in clearing imported drugs through the importation process. FDAImports.com LLC also assists companies in complying with various U.S. state Prescription Drug Wholesale Distributor pedigree and licensing requirements.
Importing drugs into the United States without first having the drugs reviewed and evaluated for regulatory compliance is a risky prospect, but FDAImports.com, LLC significantly reduces the risks associated with drug importation and drug distribution.
Need Help?
FDAImports.com, LLC shows you The Way Through. We represent hundreds of foreign and domestic companies, providing regulatory guidance regarding components, ingredients, quality, labeling, approvals, and registrations. Let us find The Way Through for you and your company. Get Started.