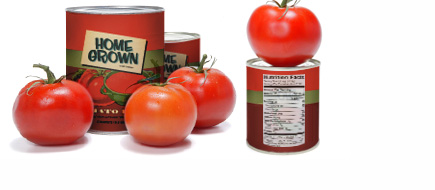 Label Review & Design
FDAImports.com, LLC has label, labeling, and Internet website design and advertising solutions for every type of client, whatever your product, questions or concerns. We do not design what your website looks like. Rather, we evaluate every word, and the implication of those words in light of Food and Drug Administration (FDA) and Federal Trade Commission (FTC) regulations and requirements to ensure they comply with federal requirements.
Get Started Today.
If you are simply starting up or contemplating a new venture and need to know the expenses, timeframes and possible pitfalls regarding your product's labeling and marketing requirements, talk to us. If you are a multi-national firm that has completed this process hundreds of times before but can't keep up with the new rules and regulations involving labeling or Internet marketing (including Internet testimonials), we can help you as well.
The ever-changing legal environment governing the labeling and marketing of foods, drugs and cosmetics requires manufacturers and distributors to constantly monitor the changing regulatory landscape and to pro-actively correct label and advertising mistakes before FDA or FTC steps in.
Why is this necessary?
The FTC regulates all forms of advertising. FDA regulates the content and form of food labeling, cosmetic labels, dietary supplement labels and drug labels. Labels are simply special form of advertising, so both FTC and FDA regulate them in one way or another. Internet marketing sites (particularly point-of-sale sites) and other marketing and promotional materials often fall within the scope of the legal term 'labeling.' So FDA regulates them as well. Yes, that is correct: FDA regulates many Internet sales as 'labeling' and FDA can (and often does) send Warning Letters (called 'Cyber Letters') to companies that make illegal or impermissible claims on their websites where the companies sell foods, dietary supplements, cosmetics, beverages, drugs, or medical devices. Once FDA finds an Internet site that makes illegal claims about a dietary supplement or an OTC drug, for instance, FDA will target products sold through that website and will try to stop them from entering U.S. commerce. In a worst-case scenario, FDA will solicit and obtain the assistance of U.S. Customs and Border Protection (Customs) or the U.S. Postal Inspection Service (Postal Inspectors) to track down the products and seize them.
Designing a compliant dietary supplement label or a proper and legal homeopathic drug point-of-sale website requires you to know and comply with the authorities of both FDA and FTC. This is also true for all other FDA-regulated products, such as cosmetic labels or food labels and functional-food internet websites (e.g., energy drinks, green teas or oolong teas).
FDA and FTC now hold the manufacturer and the distributor (importer) responsible for making sure required label information is easy to find and easy to read, and that it contains, for instance, any disclaimers or warnings necessary to keep consumers safe (e.g., allergen labeling). Manufacturers and importers and distributors are held responsible for ensuring advertising claims and labeling (including Internet labeling) claims are truthful and not misleading.
FDA inspectors and FDA compliance officers regularly review food labeling, cosmetic labeling, dietary supplement labeling and drug labeling when these products are imported into the U.S.
But FDA also actively searches the Internet, surfing the World Wide Web looking for illegal advertising claims for products. FDA will draw legal connections between illegal advertising claims and your imported products. Then FDA will find the imported products and stop them at the border issuing FDA import detentions or FDA import refusals. If you need that shipment to get to your client and FDA detains it, you can almost be sure it will not get to the client in time.
FDA Imports.com, LLC has a team of experienced consultants and attorneys in various regulatory and health fields who have reviewed and revised hundreds of food labels, dietary supplement labels, cosmetic labels, drug labels and Internet sites for compliance with federal and state laws. This experience is put to use for our clients to ensure top profitability and lowest amount of downtime. That is what we do best at FDAImports.com, LLC!
Get Your Label Reviewed
Contact us now to have your labels and website reviewed for FDA and FTC compliance. Discounts available for multiple labels.