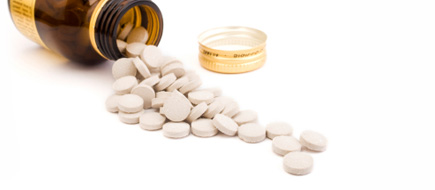 Dietary Supplements
FDA regulates the food category of dietary supplements, which are articles that are ingested (like foods) for the purpose of supplementing the diet in humans, promoting general health and well being, and affecting the structure or function of the human body (like drugs). FDA gained special jurisdiction over dietary supplements under the Dietary Supplement Health and Education Act of 1994 (DSHEA). Because dietary supplements are foods, dietary supplement manufacturers, packers and storage facilities are subject to FDA Food Facility Registration regulations. In addition, liquid dietary supplements that are also low acid canned foods or acidified foods are also subject to FDA's Food Canning Establishment (FCE) and Scheduled Process Identification (SID) filing regulations.
Created by the regulatory staff at FDAImports.com, this free guide includes what to expect if FDA examines your shipment and a checklist to help you prepare shipments into the US.
Dietary supplements are foods, as that term is defined by the Federal Food Drug and Cosmetic Act (FDCA). However, they are special foods that are ordinarily taken in the form of a pill, tablet, capsule, gel cap, or liquid concentrate or elixir.
A dietary supplement must contain one or more dietary ingredients. The dietary ingredients that may be found in dietary supplements include: vitamins, minerals, herbs or other botanicals, amino acids, or other substances found in the human diet, such as enzymes. Dietary supplements are never conventional foods and conventional foods are never dietary supplements. Similarly, because dietary supplements must be ingested, they are never topical products (rubbed onto the skin or absorbed by the mucus membranes) So the category of dietary supplements does not include oral sprays or nasal sprays or topical creams or ointments applied to the skin, even if every ingredient in such a product is "natural" or "organic" or "herbal."
The primary issues of concern for dietary supplement manufacturers, importers and distributors from a regulatory perspective are: dietary supplement ingredient safety, dietary supplement label compliance, dietary supplement advertising and marketing materials that make claims beyond those permitted by FDA regulation, filing of required dietary supplement notifications to FDA, dietary supplement good manufacturing practices (GMP) regulations, and U.S. Department of Agriculture (USDA) permitting requirements that apply to some dietary supplement components.
Dietary Supplement ingredient manufacturers and importers are subject to FSVP rules.To learn more please watch the video below:
• Dietary Supplements under FSMA [2017]
FDAImports.com, LLC represents many foreign and domestic dietary supplement manufacturers, importers, marketers and distributors of all sizes and in all dietary supplement genres. FDAImports.com, LLC makes clear The Way Through the FDA regulations and the Federal Trade Commission (FTC) marketing and advertising requirements to help our clients obtain and maintain market share in the U.S. dietary supplement industry.
Need Help?
At FDAImports.com, LLC we make certain our importing clients understand the importation process and assist our clients in identifying appropriate actions and responses should Customs demand redelivery of a conditionally released product, or should that agency issue a demand for payment of liquidated damages pursuant to the importation bond. It is important for your company to know and follow the laws, regulations, and procedures when importing products into the United States. Get Started.