What is the FDA?
The U.S. Food and Drug Administration
The FDA is an agency of the United States government tasked with regulating a variety of commodities to protect the American public from harmful products and practices. FDA acquired its name in 1930 but governmental regulation for food and drugs dates back to the late 1800s as the increase in chemicals, production and imports created the need for direct governmental oversight. Today the Food and Drug Administration is located in Silver Spring, MD and employs over 11,000 people with an annual budget exceeding 2.6 billion dollars. The FDA's website states that they are, "…responsible for protecting the public health by assuring the safety, efficacy and security of human and veterinary drugs, biological products, medical devices, our nation's food supply, cosmetics, and products that emit radiation."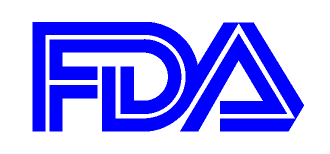 The FDA's Regulatory Scope
While the FDA's enforcement and oversight powers continue to grow, the scope of what they regulate has changed very little. The FDA has oversight for the following:
Foods & Beverages: Food labeling, food safety, foreign imports of foods

Drugs: New drug approvals, OTC, prescription drugs, labeling, claims

Dietary Supplements: Ingredient safety, claims, labeling

Cosmetics: Ingredient safety, labeling, claims, colorants

Medical Devices: Premarket approval, device standards, safety

Veterinary Products: Pet food, animal feed, drugs and devices for animals

Radiation-Emitting Products: Electronic products that emit radiation, safety/oversight

Alcohol and Tobacco: Oversight in partnership with other Federal agencies
International and Domestic Oversight
As the amount of imported products grows each year, the FDA has found itself struggling to keep up with the regulatory throughput needed to stay on top of regulating industries both within the United States and outside it. As new legislation emerges intended to expand FDA's scope of supervision, it brings with it an increased amount of agency effort needed to implement the legislation. Although the FDA is a U.S. Government agency, its reach expands to every country and most facilities that manufacture or produce products intended for import into the USA. This foreign industry oversight has created an extraordinary demand on FDA personnel, more so in recent years as the FDA has sought to increase its involvement with foreign facilities. This stress has led to major changes in regard to importation and the costs associated with FDA inspection of imported goods. For instance, and notably, FDA is planning implementation of a re-inspection fee program that is applied to many imported food shipments that even have the appearance of a safety violation (not an actual violation). Issues like the new re-inspection fee program have caused many small business importers and distributors to react negatively against the FDA citing an impossible financial burden for what might not be a violation at all. Some key dates in FDA's history are below:
FDA Communication and Public Engagement
The U.S. Food and Drug Administration enjoys a love/hate relationship with much of the American public. This is based upon what citizens reportedly believe to be poor regulatory implementation, misused resources and placing undo emphasis on the wrong issues while doing little about others. Some recent examples include the perceived sluggish responses to food safety outbreaks in America such as Listeria and E. coli and the FDA's hesitation to enact rules related to antibiotics in livestock. With the emergence of social media and direct-to-citizen communication, the FDA has received even more negative backlash and criticism as it attempts to disseminate information and to communicate its mission to the American public. The FDA maintains a strong data presence on its website, www.fda.gov, where it issues regulatory guidance, rules, import alerts, safety alerts, and other regulatory listings, directories and articles. The FDA now maintains a Facebook page, YouTube channel, multiple Twitter accounts, Flickr account and a blog (launched January 2012).
The FDA's Growing Power
The Food Safety Modernization Act (FSMA), signed into law January 4, 2011, represents the greatest expansion of the agency's powers and oversight of the food industry since the 1938 Federal Food, Drug and Cosmetic Act. While the implementation of FSMA will take years to fully develop, it's a well-known fact that the FDA is growing substantially, both in budget and resources. Now however, FDA will have unprecedented control over the safety of the American food supply as well as the overall sum of imported products coming in to the various ports of entry across the country. Although FSMA represents an important moment in FDA's history, it is too early to tell how the agency will be able to cope with its enormous new burden.
---
For More Information/Sources
FDA Budget and Timeline, 1930 - 2009
http://www.fdaimports.com/blog/fda-by-the-numbers-budget-staff-and-significant-events-since-1930/
FDA Employees, 1930 – 2009
http://www.fdaimports.com/blog/wp-content/uploads/2011/07/FDA-Spending-and-Employees-History-Chart-021.png
The Food Safety Modernization Act
http://www.fdaimports.com/industries/food_beverages/food_safety_mod_act_2011/

FDA Regulated Industries
http://www.fdaimports.com/industries/
What FDA Requires From Each Industry
http://www.fdaimports.com/fda_requirements/
The FDA's Website
http://www.fda.gov/aboutfda/whatwedo/default.htm