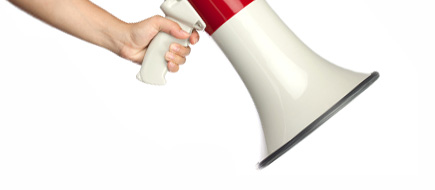 Import Alerts
When FDA adds a company to an import alert, or when FDA issues a country-wide import alert for certain products, everybody suffers except FDA. The processors subject to the alert obviously suffer because their products will then be subject to FDA Automatic Detention (FDA Detention Without Physical Examination or FDA DWPE). U.S. importers suffer because now they have to pay additional costs in order to store the product prior to FDA import release and for additional testing or processing in order to obtain FDA release after import detention. But consumers also suffer, because FDA import alerts increase product costs.
Get Started Today.
Although many companies are on an FDA import alert for good reason, many do not belong on an alert. Because FDA has failed to provide adequate public information about how to be removed from an import alert, many companies stay on FDA import alerts for months, years or even decades. FDAImports.com, LLC has represented companies that did not know they were on FDA import alert for several years. Their importers were calculating the costs of the import alert into their purchase prices and their sales prices! Who paid for that? Sadly, the foreign suppliers and the U.S. consumers did.
FDAImports.com, LLC represents U.S. importers and foreign manufacturers struggling with FDA import alerts. Although it used to be that FDA would accept evidence of five consecutive clean, unadulterated and properly labeled shipments to remove a foreign manufacturer's imported products from FDA import alert, those days are gone. Now FDA expects to see documentation related to the cause of the "apparent" violation, evidence that the processor fixed the problem, and evidence that the corrective action is being implemented regularly. FDA expects to see this documentation in a particular format, with argument that demonstrates the manufacturer and its products no longer appear to be in violation of the law.
FDAImports.com, LLC consultants and affiliated attorneys are able to guide clients down the path to obtain removal from FDA Import Alerts and access to U.S. markets.
More importantly, FDAImports.com, LLC routinely provides clients with regulatory and legal strategies to avoid being placed on an FDA import alert, which is worth its weight in gold.
Need Help?
At FDAImports.com, LLC we make certain our importing clients understand the importation process and assist our clients in identifying appropriate actions and responses should Customs demand redelivery of a conditionally released product, or should that agency issue a demand for payment of liquidated damages pursuant to the importation bond. It is important for your company to know and follow the laws, regulations, and procedures when importing products into the United States. Get Started.