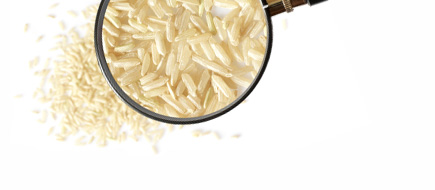 FDA Detentions/Refusals
When FDA detains imported products, most importers assume FDA is correct in the charges it makes against the imported product. We at FDAImports.com, LLC never make that mistake and as a result FDAImports.com, LLC is able to obtain release of most FDA detained shipments. Although every case is very dependent upon the facts, several decades of FDA experience at FDAImports.com, LLC results in many FDA releases and releases with comments.
Get Started Today.
Rescinding an FDA import refusal is much more challenging. FDA's policy is that a refusal is a "final action" and can only be reversed if the FDA made some mistake or error in managing the entry or the case. Of course, if FDA has the law wrong, or it has the science wrong, or it has the facts wrong, or its procedure is wrong, FDAImports.com, LLC is able to capitalize on those frequent errors. The most important step is to find the errors early and communicate them to FDA quickly. Still, many compliance officers at FDA are reluctant to admit they have made a mistake. So FDAImports.com, LLC does not stop with the compliance officer who made the decision, but appeals the FDA import refusal to the appropriate senior officials, explaining the errors, the law and regulations, and the science in a way that increases the chances of obtaining a rescission or reversal of the FDA import refusal.
Ordinarily, when we are successful at such appeals to the FDA, the product is released into domestic commerce for free sale within the U.S. It is necessary to act quickly in cases where FDA has already refused the shipment. It is important to resolve the issue prior to the exportation deadline. Therefore, these cases are handled in an expedited fashion. FDAImports.com. LLC consultants and attorneys have had success in these actions, but every case is unique.
To learn more about how FDAImports.com, LLC's consultants and affiliated attorneys can help you challenge an FDA import detention or FDA import refusal, or the resulting Customs demand for redelivery, contact us immediately. Do not wait. Your delay decreases your chances of obtaining release of FDA detained or FDA refused imported products.
If your company has imported articles subject to FDA import detention or FDA import refusal, FDA Imports.com, LLC can assist you in cutting through the red tape quickly, increasing your chance of getting your products released. Importantly, FDAImports.com, LLC provides advance compliance counseling, advice and reviews to ensure your product complies with all relevant laws and regulations prior to importation. In this way, you can avoid FDA import detentions and FDA import refusals and not find yourself in an emergency situation with your customers and with costs mounting for storage and replacement product.
FDA Imports.com, LLC is a full-service regulatory consulting firm of FDA consultants and affiliated FDA attorneys, all with substantial experience in resolving FDA import detentions and FDA import refusals. We can help you understand what requirements you need to follow to protect yourself and your company from the business expense of an FDA detention or FDA refusal. Let us show you The Way Through and how well the process works when you have the right people working for you.