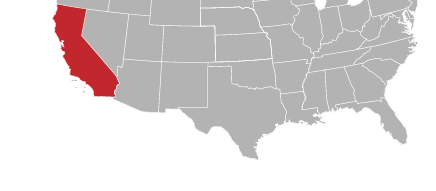 California Regulation
California is the 8th largest economy in the world with over 37 million consumers. As such, its markets create incredible opportunities for FDA-regulated businesses, domestic and international. With these opportunities come several California-specific regulatory requirements and unique legal risks both for firms doing business in California and selling into California. On the regulatory front, for conventional foods (including raw agriculture, meats, and dairy products), beverages, and dietary supplements, medical devices, drugs, radiation-emitting devices, biologics and tobacco products there are several unique pre-market requirements (e.g., registration and licensing requirements, ingredient notifications, labeling requirements, etc) and post-marketing concerns (e.g., specific recall authority and procedures). On the legal risks front, there are several concerns including: California Proposition 65 compliance strategy and defense; California Unfair Competition Law marketing strategy and litigation defense (Cal. Business and Professions Code §17200 & §17500 and the California Legal Remedies Act), and products liability concerns.

From its offices in Orange County, and its office outside FDA's Central Headquarters in Washington DC, FDAImports.com assists FDA-regulated businesses in developing sound business strategy in California's complex regulatory environment to be compliant and to minimize litigation-risks. Contact us for assistance with any of the following:
Proposition 65, The Safe Drinking Water and Toxic Enforcement Act of 1986
Since its passage in 1986, Proposition 65 has been at the center of much controversy, both within the State of California and outside it, as manufacturers, distributors and advertisers have attempted to navigate through not only the regulations, but the litigious environment surrounding it's enforcement. FDAImports.com assists companies that are currently marketing in California, or that plan to, with all aspects of Prop 65 compliance including ingredients review, pre-litigation support, safe harbor assessments and consulting for any and all aspects of Prop 65 compliance. Many companies miss the enormous opportunities latent in the California market by completely abstaining due to the intimidating demands of Prop 65, but FDAImports.com assists companies every step of the way for breaking into this highly regulated market. More on Prop 65//
California Consumer Protection Marketing Strategies and Litigation Support
The State of California is considered a plaintiff-friendly state, in large part because of it's liberal class-action standing requirements. The plaintiff's attorneys often sue food and dietary supplement companies under California's expansive consumer protection laws: the California's Unfair Competition Law ("UCL") and the California Legal Remedies Act ("CRLA"). These statutes permit private lawsuits, including class-action lawsuits, for false and unsubstantiated claims. In many cases, FTC or FDA violations for unsubstantiated claims provide the basis for private class-action lawsuits under the UCL or CRLA, leading to large damages, settlements and legal fees. FDAImports.com assists companies with compliance related to California's unique consumer protection statutes, including product claims reviews, substantiation analysis, label reviews, expert witness services, and class-action lawsuit litigation support.
California Safe Cosmetics Act of 2005
The California Safe Cosmetics Act is enforced by the California Department of Public Health's "Safe Cosmetics Program." Among other things, the Act creates mandatory reporting requirements unique to cosmetic manufacturers and distributors. Although registration with FDA is voluntary for cosmetics manufacturers, the Act makes registration with the Safe Cosmetics Program mandatory for many cosmetics firms selling in California. FDAImports.com assists companies with all aspects of compliance with the Act including ingredient reviews, compliance consulting, and reporting compliance. More on the CA Safe Cosmetics Act//
Products Liability Concerns
FDAImports.com provides a well-rounded approach to California regulation and compliance. In addition to our work above relating to the more visible aspects of labels, warnings and ingredients, we also assist companies with risk-mitigation strategies and safeguards to protect your business interests in the State of California. Our consultants and affiliated attorneys understand the legal and regulatory landscape and can predict the impact that a "plaintiff-friendly" environment might have on your products and company. Our team brings a strong background in risk-mitigation and asset protection to bear, giving your company the confidence it needs to avoid class-action and individual lawsuits as well as strategically avoid contracts and business deals that could implicate or negatively impact your company.
Contact our California office to get help with California regulation for your product.