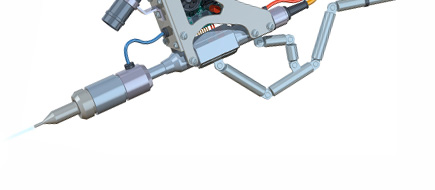 Electronic & Radiological Devices
The FDA regulates radiation emitting electronic products whether or not they have a medical purpose. Most people would expect FDA to regulate medical x-ray machines or ultrasound devices found in hospitals, but many do not know that FDA also regulates lasers used in laser light shows, infrared and ultraviolet devices, microwave ovens, and the x-ray machines that screen their luggage when they fly on a plane in the U.S. FDA gained authority to regulate all electronic products that emit radiation under the Radiation Control for Health and Safety Act of 1968 (Rad Health Act).
Get Started Today.
FDA regulated electronic products include any manufactured or assembled products (along with any component, part or accessory of such products) which contain or act as a part of an electrical circuit and emit radiation of any kind. The law is drafted so FDA also regulates those electronic products that would emit radiation if the source of radiation was not properly shielded. So the agency does not only have jurisdiction if radiation is accessible or humans are exposed; rather, FDA has jurisdiction if the electronic product produces or generates radiation even if such radiation is inside some sort of shielding.
Many radiation emitting electronic products are also medical devices. In those cases, the electronic product must comply with both the Rad Health Act and with the Food Drug and Cosmetic Act (FDCA) governing medical devices.
Foreign electronic product manufacturers must also appoint a U.S. Agent for FDA purposes at the time of filing electronic product initial reports.
Examples of Electronic Products Under FDA Jurisdiction
FDA lists examples of electronic products regulated under the Rad Health Act in its regulations. Any of the examples could be intended for a medical purpose and could be regulated by FDA as medical devices also. To give an idea of how broad FDA's jurisdiction is over electronic products and radiation emitted from electronic products, we have included a sampling of the electronic products regulated by FDA below. A more expansive list can be found in FDA's regulations.
Television receivers
Computer monitors
X-ray machines (including medical, research, industrial, and educational)
Electron microscopes
Black light sources
Welding equipment
Alarm systems
Microwave ovens (devices that generate microwave power)
All lasers (including low power lasers such as DVD and CD readers/writers/players) and other light emitting devices (Infrared and Ultraviolet)
Ultrasonic instrument cleaners
Ultrasound machines
Ranging and detection equipment, such as laser levels
The term electronic product "manufacturer" is defined very broadly by the RCHSA, and includes persons who manufacture, assemble and import electronic products.
FDA has established electronic product performance standards in its regulations covering several varieties of radiation emitting electronic products. Companies that manufacture or import electronic products subject to an FDA performance standard are required to submit various electronic product reports to FDA, the most basic and important of which is called the Electronic Product Initial Report.
When a manufacturer or importer submits an Electronic Product Initial Report to FDA, FDA's Center for Devices and Radiological Health (CDRH) reviews the electronic product report to ensure the information demonstrates that the manufacturer's electronic product meets any applicable performance standard, and that the process for manufacturing or assembling the electronic product is likely to repeatedly produce complying electronic products. CDRH issues Accession Numbers to the manufacturer that submitted the electronic product report, and that Accession Number is necessary for importing electronic products into the U.S.
There are specific certification and labeling requirements that apply to electronic products, and the user manual is a critical piece of information for consumers. FDA requires electronic product user manuals to include many specific warnings and declarations, as well as include clear and concise instructions for use.
FDAImports.com, LLC prepares and files electronic product reports for many different technologies and has former CDRH electronic product report reviewers ready to assist your company in obtaining Accession Numbers. Both FDA and Customs and Border Protection (U.S. Customs) require declaration of Accession Numbers on FDA Form 2877 whenever importing electronic products.
Need Help?
At FDAImports.com, LLC we make certain our importing clients understand the importation process and assist our clients in identifying appropriate actions and responses should Customs demand redelivery of a conditionally released product, or should that agency issue a demand for payment of liquidated damages pursuant to the importation bond. It is important for your company to know and follow the laws, regulations, and procedures when importing products into the United States. Get Started.