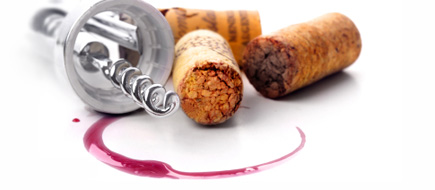 Alcohol
Alcoholic beverage imports, distribution, storage and wholesaling is regulated in the U.S. primarily by the Bureau of Alcohol Tobacco and Firearms (BATF). An agency of that bureau, the Alcohol and Tobacco Tax and Trade Bureau (TTB), primarily issues permits for companies to operate as alcoholic beverage businesses in the U.S. TTB also strictly regulates the labels that appear on all alcoholic beverages, whether the alcohol is produced domestically or in foreign processors. The various states and localities (counties and cities) also regulate alcoholic beverage distribution, importation, storage, wholesale and retail operations and issue permits that allow businesses to perform these business operations.
Get Started Today.
FDAImports.com, LLC represents alcoholic beverage importers, wholesalers, warehouses and distributors in various U.S. states and before the TTB and other federal agencies (such as Customs and Border Protection and the Food and Drug Administration (FDA)). All imported articles are subject to Customs requirements and alcoholic beverages are also "foods" under the Food Drug and Cosmetic Act (FDCA). As a result, importing alcoholic beverages occurs under the watchful eyes of several different federal agencies.
Before you attempt to import alcohol into any state, contact FDAImports.com, LLC first to let us help you find The Way Through.
Need Help?
At FDAImports.com, LLC we make certain our importing clients understand the importation process and assist our clients in identifying appropriate actions and responses should Customs demand redelivery of a conditionally released product, or should that agency issue a demand for payment of liquidated damages pursuant to the importation bond. It is important for your company to know and follow the laws, regulations, and procedures when importing products into the United States. Get Started.