Position: Senior Regulatory Advisor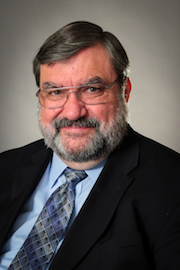 As a Senior Regulatory Advisor with Benjamin L. England & Associates, LLC and FDAImports.com, LLC, Mr. Thomas Knott provides regulatory assistance to companies of all sizes.

As part of the FDAImports.com team, Mr. Knott has helped clients with the FDA Pre-Market Notification [510(k)] clearance and de novo processes, including setting up pre-submission meetings with FDA. He has reviewed device and biologics labels. Regarding Good Manufacturing Practices and Quality System issues, he has responded to Inspectional Observations (Form FDA 483) and helped develop Quality Systems for manufacturers. Mr. Knott has also reviewed and critiqued both FDA and private lab reports.

Mr. Knott has over 30 years of experience at FDA serving in a wide range of capacities at the Agency's Districts, Headquarters, and the Center for Devices and Radiological Health (CDRH). He is highly qualified to advise companies regarding compliance issues affecting the medical device industry, and has extensive experience with the compliance of drugs, biologics, dietary supplements and foods.

Having worked as a chemist in the District Lab for over 20 years, Mr. Knott has hands-on experience analyzing a wide range of FDA-regulated products such as foods, ceramicware, pharmaceuticals and medical devices. He was the In Vitro Diagnostics (IVD) Specialist in the Baltimore Lab, with influence across multiple FDA field offices and in CDRH.

Mr. Knott has dealt with both violative inspection enforcement actions and judicial actions as a District Compliance Officer and a case reviewer in FDA's Offiice of Regulatory Affairs, Office of Enforcement. As a Branch Chief in the Office of Compliance in CDRH, he supervised a staff that enforced FDA law and regulation over a wide range of complex compliance issues.

Mr. Knott has been published many times including protocols and draft guidance documents for FDA. An accomplished trainer, he has taught many technical sessions at FDA and in the graduate program at the University of Maryland at Baltimore.

Mr. Knott holds a B.A. in Chemistry from Johns Hopkins University and has completed extensive coursework at the masters level.