Position: Vietnam Country Director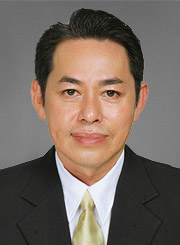 Timothy Yuen provides consulting and liaison services for Vietnamese firms working with FDAImports.com to successfully import seafood and other highly-regulated products from Vietnam into the USA.
Mr. Yuen brings nearly 30 years of industry experience to his work with FDAImports.com, including training and leadership in both Vietnam and the United States. He has trained leading firms in HACCP, aquaculture, and agriculture practices, and easily uses the lessons learned there to assist companies around the world. He works with Vietnamese firms and exporters, concentrating on HACCP, safety engineering, and investment projects.
Mr. Yuen has been responsible for ensuring compliance with environmental and safety regulations in many companies, and his international background makes him comfortable functioning adeptly in both Vietnam and the United States.
Mr. Yuen has a BS in Environmental Engineering from the University of California – Berkeley, and an MS in Environmental Science from Stanford University.