Staff
| Shanmugam Jayakumar
Position: India Country Director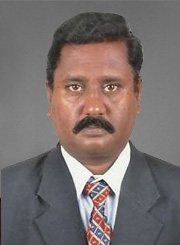 Shanmugam Jayakumar provides aquaculture consulting and liaison services for Indian firms working with FDAImports.com to successfully import seafood and other highly-regulated products from India into the USA.
Mr. Jayakumar brings over 20 years of industry experience, including executive leadership, management, technical consulting, and design/operations of many major aquaculture hatcheries and projects. He regularly consults, both nationally and internationally, on aquaculture nurseries, hatcheries, and farms, for many species of seafood. He works with Indian firms and exporters, concentrating on aquaculture, fisheries, and entrepreneurship. Mr. Jayakumar helps seafood exporters increase their export volume by increasing their productivity through aquaculture, and encourages new exporters in India by guiding and assisting them in starting export-oriented manufacturing units.
Mr. Jayakumar has received India's Best Aquaculture Entrepreneur award, and has been nominated for the Rashiriya Udyog Ratna award, given for achievement in and contribution to economic growth through business excellence.
Mr. Jayakumar has a M.Sc. from Bharathidasan University, a Post-Graduate Diploma in Ecology and Environment from the Indian Institute of Ecology & Environment, and an Advanced Diploma in Bio-Informatics from the Software Technology Group. He is currently pursuing his PhD in Aquaculture from Bharathidasan University.