Position: Marketing Director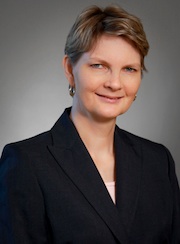 As Marketing Director, Anne is responsible for marketing and client communications. She serves as the firm contact for members of the media, trade associations, and other organizations with which the firm maintains relationships. She evaluates opportunities for the firmís participation in webinars, training events, public speaking, and writing.

Anne also establishes and maintains relationships with key industry and strategic partners to support the firmís business development efforts. She supports the firmís strategic plan, particularly with respect to new product development to meet the changing market needs of our clients.

Anne has an MBA with concentrations in Marketing and Finance. Previously she served in managerial, financial, and marketing roles for professional service firms.